Finding the Right Care Call Movement Pager Kit for You
28 January 2016 | John
Now that you know you want to focus your Care Call Pager Kit on movement, it's time to choose which movement monitor you want to use. In the Care Call range there are three different movement monitors, each of which works in different ways for different needs.
If you're unsure that a movement monitor is the right sensor to base your Care Call Pager Kit around, head back to the Care Call Pager Guide to check out the other options. Or you can head back to the start of the Care Call Guide and choose which receiver you'd like to choose and work from there.
Step Three: Choosing A Movement Monitor
Please click on the sensor you are interested in below or scroll down to find out more information about these choices.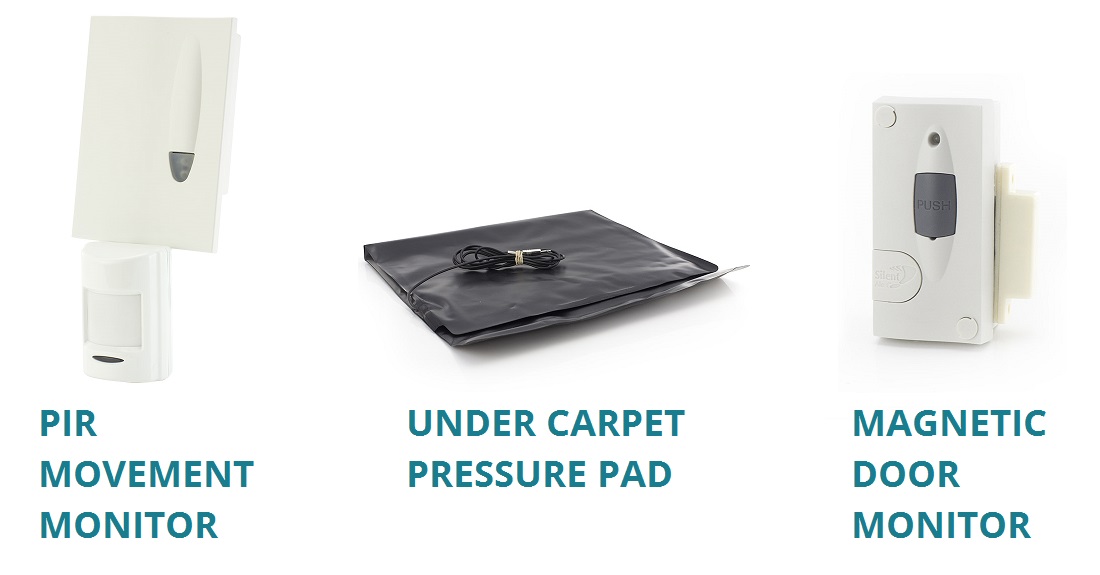 PIR Movement Monitor
The Care Call PIR Movement Monitor uses infrared sensors to detect movement. When it does, it alerts the Pager. This enables you to manage wandering by knowing when someone is out and about so you can easily and quickly come to their aid. This is ideal for use as a bed leaving monitor where a pressure pad is unsuitable – it can be placed at the side of the bed and will alert you when someone leaves their bed without help, helping to manage both wandering
What's more, because it uses infrared the movement monitor won't be set off by inanimate objects, reducing the chance of false alarms being triggered.
Under Carpet Pressure Pad
The Care Call Under Carpet Pressure Pad is designed to be placed under a carpet or rug, and will alert the pager when someone steps on it. This makes them great for use in doorways and corridors – alerting you when someone is out and about when they shouldn't be.
All Care Call Under Carpet Pressure Pad kits are supplied with a Care Call Mini Monitor, which is what sends the alert to the Pager.
Magnetic Door Monitor
The Care Call Magnetic Door Monitor is easily affixed to a door or window frame, and will alert the pager when the door or window is opened. This is great for letting you know when someone under your care has left their room or has opened a window, which can be very hazardous.
It's also great for alerting you when someone has gone somewhere they shouldn't, such as into a certain room or a cupboard, so that you can best react to the issue.