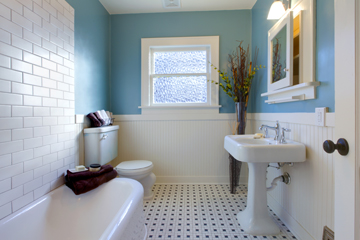 The bathroom is the one place where everyone likes to have their privacy and this can cause problems when you are dealing with vulnerable people. A fall in the bathroom can go unnoticed for a long time and when every second can make a big difference, this can be a problem. Our alarms for bathroom emergencies make it simpler for people to receive any help that they might need without having to sacrifice any of their privacy.
View Range
---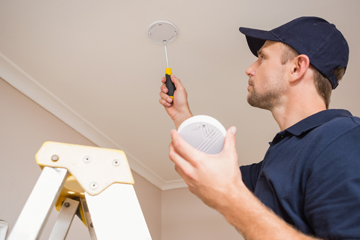 Carbon Monoxide (also sometimes called CO) is a silent killer – it is odourless, causes common symptoms (dizziness, stomach pain et cetera) and is thought to be responsible for approximately 40 deaths per year in the UK. Because carbon monoxide poses such a threat to your health, it is absolutely crucial that you have a working carbon monoxide detector in your residence. We offer a full range, suitable for the needs of most different people.
View Range
---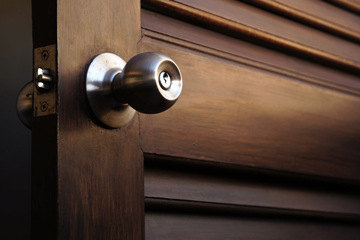 When you know someone that is struggling with dementia, they can be prone to wandering. This not only causes you to worry but can be very dangerous for the person wandering, especially if they are prone to disorientation or falls. Our range of door alarms allow you to be notified as soon as a door is opened, meaning that you can guard against nocturnal wandering or any other problems that might occur.
View Range
---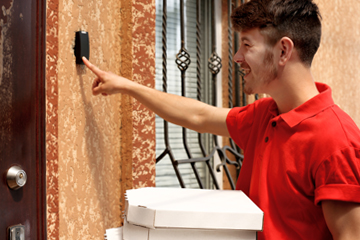 If you've got an impediment to your hearing, you will know the problem that can be caused by something as simple as the doorbell going. With our range of doorbell alarms, you are alerted as soon as the doorbell is activated, via a pager or flashing indicator or louder alarm, ensuring that you never miss another visitor. Our products include systems that are ideal for mixed ability households, allowing you to retain your standard doorbell while also making it more accessible to those with limited hearing.
View Range
---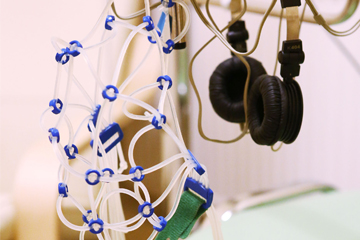 It is estimated that up to 500,000 people in the UK suffer from some form of epilepsy and it is not a condition to be taken lightly. Seizures can strike at any time and when they do, it is important for carers to know so that they can take the appropriate steps to prevent damage. Our Epilepsy Alarms make caring for someone with epilepsy that little bit easier, allowing you to sleep safe in the knowledge that you will be informed immediately in case of an epileptic fit.
View Range
---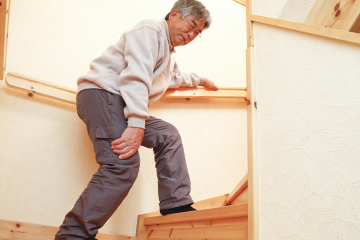 When an elderly person falls, it can cause serious problems. Breaking your hip may sound painful but the truth is that most elderly people that break their hip never fully regain their quality of life pre-fall. The most important thing is to ensure that if a loved one or a patient is to have a fall, that you can react as quickly as possible to give them every chance. Our fall alarms give you a clear indication after a fall and allow you to deal with the problem promptly.
View Range
---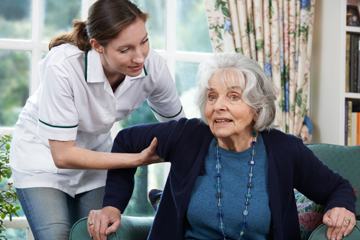 Though it is something that many people take for granted, getting out of a chair can pose a real danger for people with limited mobility or strength. Getting out of a chair can be a cause of falls and falls can lead to all sorts of problems such as broken bones that can be debilitating for an elderly or vulnerable people. Our range of chair alarms, let you know the moment that someone starts to rise from their chair, allowing you to provide assistance.
View Range
---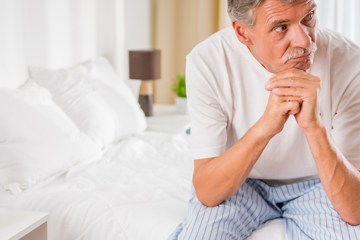 For people suffering from dementia or people that are prone to falls, getting up in the middle of the night can pose a big threat to their health. At Care Alarms, we have a number of alarms that are designed to help you monitor patients or loved ones getting out of bed, making it easier for you to provide assistance without having to watch them 24/7. Including a number of high quality bed mats, you can rest assured that you can catch every sleep disturbance.
View Range
---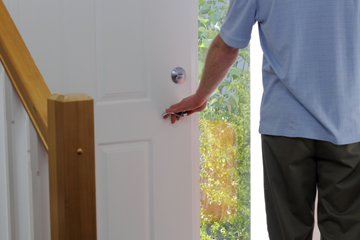 When you are at risk of falling or disorientation, it is important that when you leave the house, it is under the proper supervision. At Care Alarms, we have a number of alarms that can detect people leaving the house, making sure that your loved one or patient never wanders off without anyone knowing. Ideal for elderly relatives that are liable to fall as well as children with learning difficulties who may not be equipped to deal with outside hazards.
View Range
---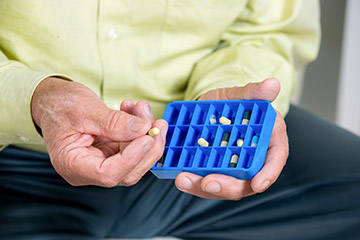 When you're suffering from a serious condition, it is more than likely that you will have to take a number of different medications. Keeping tabs on your tablets can be difficult and even the slightest deviation from your prescribed plan can have an impact on your health. To counter this, Care Alarms offers a wide range of products to aid medication management, ensuring that you never forget what pills to take and when.
View Range
---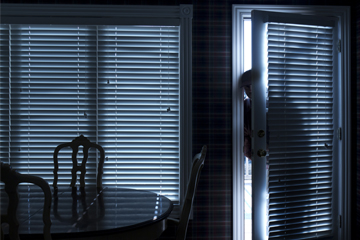 Movement alarms are one of the most accurate and easy ways of making sure that your patients and loved ones are safe. With PIR infrared alarms, you don't have to use pressure mats, which can become trip hazards to people with limited mobility. You can still have the benefit of a bed leaving alarm or a door opening alarm, but you do so with far less hassle and far less risk of harm.
View Range
---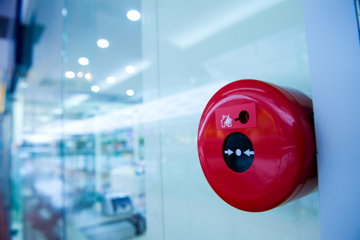 Sometimes, you can tell that things aren't right. Whether you're overcome by a dizzy spell or you feel as though you are about to undergo a bout of illness, it is good to know that you can always call for help. With the Care Alarms range of Panic Alarms, patients and loved ones can let you know when something is awry, allowing you to comfort them and tend to their needs, regardless of whether you were watching them or not.
View Range
---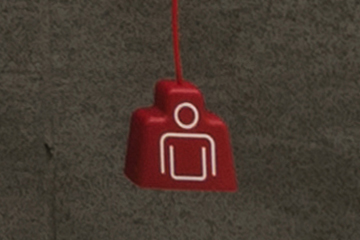 You can't always keep your elderly or disabled patient in sight, for example when they are using the bathroom. Whilst everyone is entitled to their privacy, this may be a worry for carers as the bathroom can be a danger zone for falls. A pull cord system allows the user to retain their privacy and independence, whilst being able to easily alert someone from another room should they require assistance.
View Range
---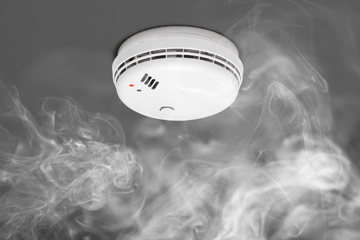 Smoke detectors are vital in any home. Itís so important that you are adequately alerted to the first warning signs of a potential fire and able to act accordingly. However, if you have a hearing impairment, a standard sounding alarm isnít always enough. Care Alarms provides a range of specialised smoke detectors designed with the hard of hearing in mind, able to alert the user through vibration and strobe signals, as well as through sound.
View Range
---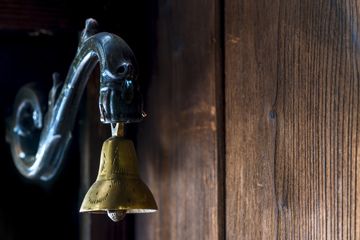 For the hard of hearing, everyday situations can prove difficult. From having to turn the TV volume up really high, to more urgent issues like not being able to hear the smoke alarm, hearing loss can put a real strain on you and the rest of your household. Care Alarms provide a range of devices to help you combat this and live life to the full, including microphones, alarms and personal amplifiers.
View Range
---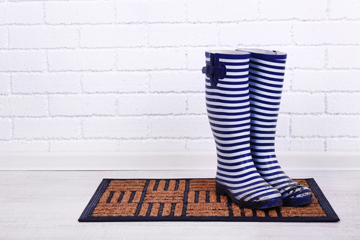 Dementia can cause huge emotional strain, both for its sufferers and for those who care for them. One particularly distressing result of the condition is the patientís tendency to wander, which puts them at risk of getting lost and harming themselves. Sensor mats work by triggering an alert when someone steps on them. This allows you to be notified should your patient or loved one leave a room or the house, contributing towards a safer environment.
View Range
---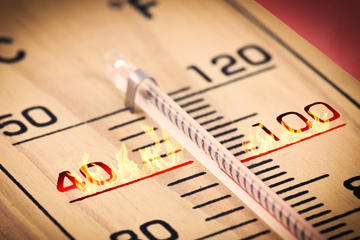 A standard fire alarm can usually detect smoke, but at Care Alarms we offer devices which are also receptive to temperature. Whether itís an optical alarm, able to sense fires in the early stages, or an ionisation alarm more effective at identifying rapid flames, heat detectors can save lives. These systems can also be suitable for the hard of hearing, so your hearing loss does not have to compromise your safety at home.
View Range
---
Toilet related incidents, like bed wetting, can happen to anyone. Despite this, they may still cause embarrassment and discomfort, particularly if you are more prone as is the case with children and the elderly. But you donít need to suffer in silence. A number of products from Care Alarms can help, from sensor mats to detect excess moisture in bed, to pull cords which allow you to call for help when using the toilet.
View Range
---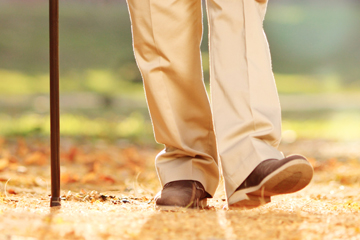 If you care for someone at risk of getting lost, or perhaps someone who lives alone and suffers from memory loss, the act of walking can be used to your advantage. Sensor mats, for instance, can activate an alert if walked across to inform a carer that someone has left a room. Similarly, walking can trigger a spoken reminder from a motion activated device. Products like these are especially useful for dementia sufferers and are available from Care Alarms.
View Range
---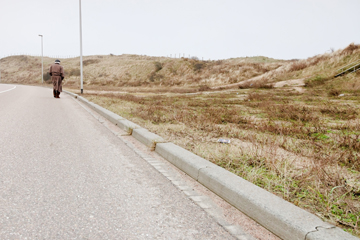 Wandering is commonly associated with dementia sufferers. Itís not uncommon for a patient to walk somewhere, only to become confused, disorientated and at risk of harm. To entirely erase the risk of wandering would sacrifice your loved ones privacy and independence, but Care Alarms offer products which find a compromise. From sensor mats to trackers, you can monitor your loved ones movements without having to be glued to their side.
View Range
---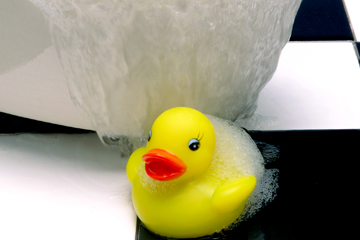 Whether you have dementia or are just prone to getting distracted from the bath running, a water level alarm can be really useful. Whilst you can poke fun at occasional forgetfulness, flooding and water damage are certainly no laughing matter, especially if you suffer from dementia and have plenty to deal with already. Water overflow prevention devices can be put in place to reduce the chance of you seeing those tell-tale drips through the ceiling.
View Range
---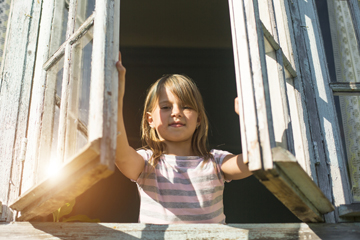 Whether you want to keep an eye on someone going out or someone coming in, monitoring the opening of windows can really improve upon the safety of your home. This is of particular concern in regard to elderly dementia sufferers and young children, as well as potential intruders. The paging systems available from Care Alarms are particularly useful for the hard of hearing, who may not be able to hear an opening of a window otherwise.
View Range
---
---