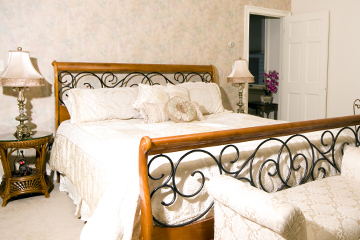 If you care for someone elderly, one of your biggest concerns may be fall prevention. Falls can be really dangerous for someone frailer and, whilst during the day you can assist them, you may be unable to help if they fall from bed during the night. Thankfully there are products designed to help with this, consisting of monitors, sensors, panic buttons and alarms to alert a carer when someone has fallen out of bed.
View Range
---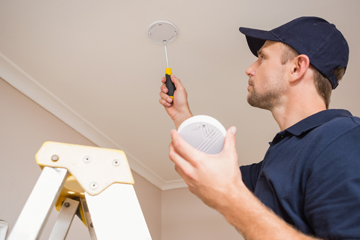 Carbon monoxide is a silent killer: an odourless, tasteless, colourless gas which can be produced in the home, for instance in boilers, and is poisonous if exposed to. Whilst there are many useful devices on the market designed to detect the presence of CO, these often do not consider the hard of hearing. At Care Alarms, we offer products which can alert you through vibration and strobe signals, as well as through a sounding alarm.
View Range
---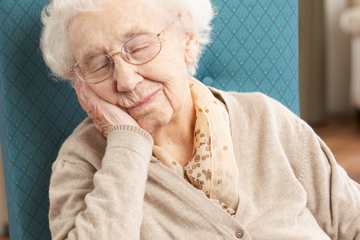 Fall prevention is a big worry for carers of the elderly. Falls can be really dangerous for someone frailer, with chairs in particular being a cause for concern as they are raised from the ground. Chair mat sensors, monitors and paging alarm systems are all great ways of making sure a carer can be alerted should their elderly patient fall from their chair. That way, you can ensure a quick response.
View Range
---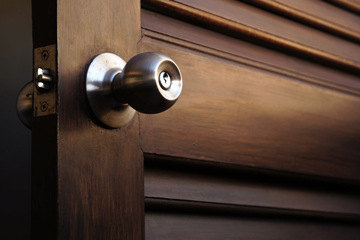 You can't be everywhere all of the time and when you're looking after someone that is prone to escape, it is important to have some help. Perfect for both elderly patients who are prone to wandering and young children that don't understand the dangers of the outside world, our Door Opening Alarms are perfect for a range of environments. Simple to install and easy to use, door opening alarms allow you to have a rest from your vigilance.
View Range
---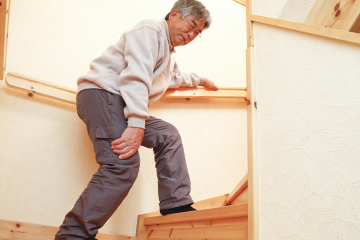 Falling can cause a range of problems if you are elderly and response time is crucial. To ensure that you or your loved one gets the necessary medical attention in a prompt manner, Care Alarms offers a wide range of Fall Alarms. This range includes pendants that allow you to call for help with a "panic button" function as well as other alarms that are triggered by the jolt of a fall – ideal for people that are liable to pass out.
View Range
---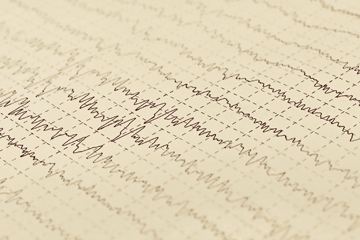 Tonic-Clonic seizures are a serious problem and it is essential to protect a patient or loved one who is in the midst of one. At Care Alarms we have a number of alarms that allow you to detect when someone is having a Tonic-Clonic fit. Most of these alarms are designed for use in bed, allowing you to get a peaceful night's sleep knowing that you can provide aid when necessary without having to watch your patient/loved one all night.
View Range
---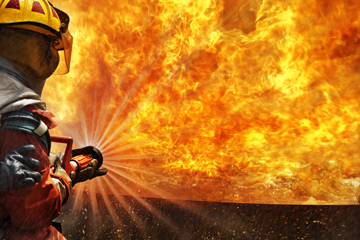 Fire is a real hazard and this is magnified for people that are already vulnerable, for example people with disabilities or elderly people. Having a reliable alarm system to guard against and warn you of fire is crucial and we have a wide available range that really allows you to tailor your choice to your needs. Including everything from smoke alarms for people with impaired hearing to fire systems designed for use in public spaces, our alarms will keep you safe.
View Range
---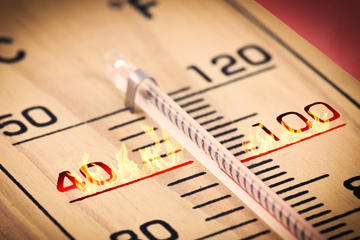 Heat Alarms are ideal for use alongside ionisation smoke alarms (which are designed to detect small particles of smoke rather than heat) as they provide a reliable guard against fire and have fewer false alarms. Suitable for use in a kitchen, heat alarms won't be tripped by burnt toast, meaning that you can trust that when the alarm goes off, you're in trouble. All our alarms have been rigorously tested to ensure their efficacy, keeping you safer.
View Range
---
---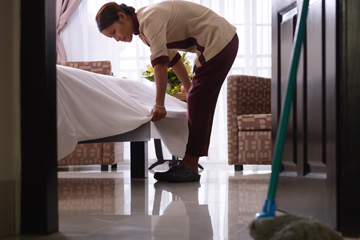 Incontinence is a problem that affects many people, from little children to the elderly. To help counter this condition, Care Alarms have a number of Incontinence Alarms that are designed to discreetly fit into a patient's bed and detect the start of micturition. These alarms either wake the user, who can then go to the toilet, or alert a carer who can ensure that they're not left in a soiled bed.
View Range
---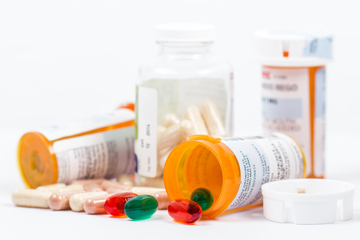 A third of people donít take their medication as prescribed. You may not think much of a missed pill here and there, but itís so important to take your correct dosage in order to get the most out of your medication. This can be easier said than done, but at Care Alarms we offer a wide range of pill reminders, organisers and dispensers to help with this, as well as products for people with certain disabilities.
View Range
---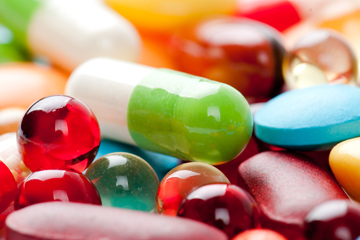 The science of medicine is one that relies on the smallest fractions and adjustments – prescribed courses of drugs are designed to be followed precisely. However, if your condition makes it necessary for you to take a number of different pills on any given day, it can be incredibly difficult and frustrating to ensure that you're taking what you need. The Care Alarms range of Pill Alarms includes a number of products to help you take what you need, when you need.
View Range
---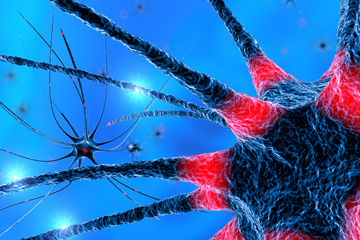 If you are suffering from epilepsy, seizures are one of the problems that you have to contend with on a daily basis. The thrashing caused by a Tonic-Clonic fit can be hazardous and it is important for a carer to restrain and provide aid during one of these episodes. The Care Alarms range of Seizure Alarms allow you to do this, detecting the thrashing motion of a fit during its beginning to ensure that you're never caught unawares.
View Range
---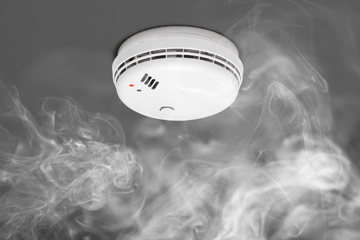 Just as there's no smoke without fire, there's no fire without smoke. At Care Alarms, we have a wide range of Smoke Alarms that are ideal for protecting you and your loved ones in the event of a fire. Including optical smoke alarms (which are better suited to slow-burning fires) and ionisation alarms (which are ideal for quick igniting fires), you can find whatever you need to ensure that you're protected.
View Range
---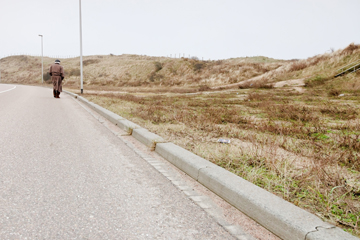 Wandering is a huge threat to people that are suffering with dementia – they forget where the are and, what's worse, they forget why they ever wandered out in the first place. To counter this, Care Alarms has a fantastic range of alarms for wandering, including alarms designed to alert you the second that someone leaves the house as well as GPS trackers that help you locate missing loved ones.
View Range
---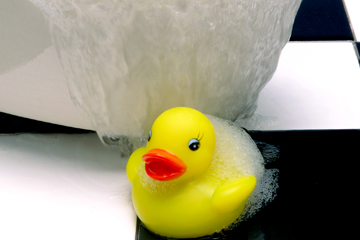 Thereís nothing worse than spotting those tell-tale drips through the ceiling and realising youíve left the bath running. This will probably happen to everyone at some point, but for dementia sufferers it can be a more common occurrence. A water level alarm may be just what you need to stop this from happening. Designed to sound when the water reaches its correct level, you can help prevent water damage and flooding.
View Range
---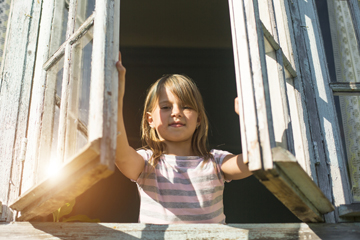 If you have young children or care for someone with dementia, one concern might be them escaping through a window when your back is turned. You may also be concerned about intruders coming into your home through the window. Care Alarms offer paging systems to alert you to the opening of a window, helping to keep your home safe and secure - both in regard to those going out and to those coming in.
View Range