Lock Boxes: Medication Storage for Home and Healthcare Environments
9 February 2021 | Admin
When working and living in a community setting a little privacy and security is essential! Whether you're ensuring potentially dangerous medication is kept out of reach of dementia patients, filing patients' care plans away in a safe spot, or simply ensuring valuables are under lock and key, then these lockboxes provide a perfect solution!
Why Should I Buy a Lock Box for Medication Storage?
Lock boxes are a secure way to store medication . They allow you, carers or the patient themselves to place the medication inside the lock box, before being released after either a time limit or through a small code. A lock box can prevent an overdose by ensuring that the patient only has access to a safe level of medication.
Lockabox Classic Lockable Storage Box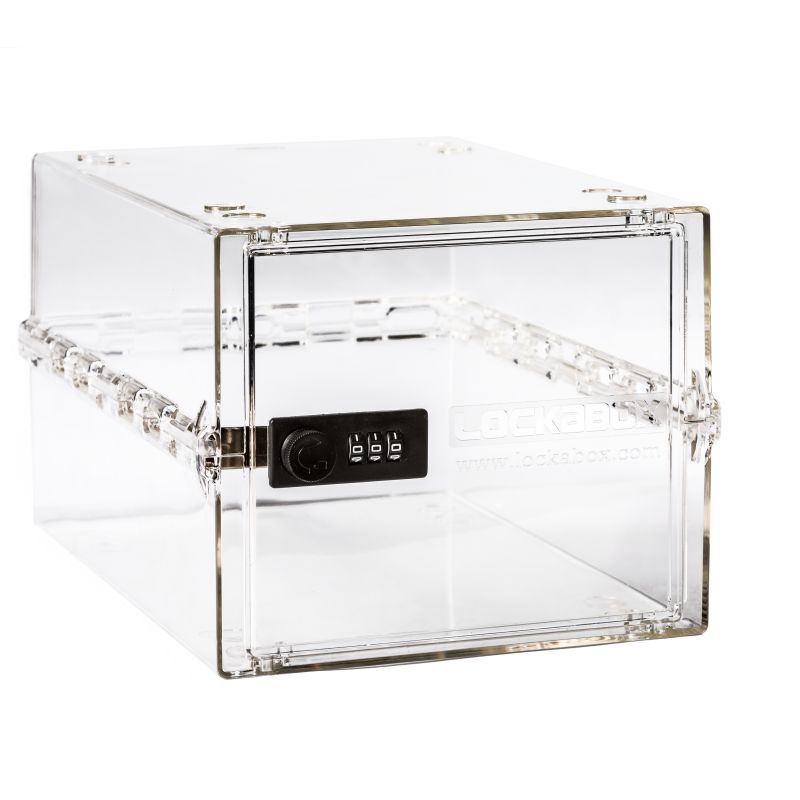 Why We Love It...
Available in transparent, white or black versions, for easy identification or privacy respectively
Food grade construction for maximum hygiene
Code combination lock allows for easy carer access
Suitable for fridge storage for particular medications
Tough, impact resistant polycarbonate
Stacking locators at corner for easy storage
Ideal For...
A compact safe space for either a home or a healthcare environment
Editor's Verdict: The Lockabox Classic Lockable Storage Box is easily accessible, with a three-digit combination that will keep patients out while remaining simple for staff members to open. The box is perfect for storing medication in a care home setting, where dementia patients are at risk of overdosing if given free access to their prescriptions. Alternatively, the box can be used to safely store personal or valuable items, allowing for peace of mind and a sense of security.
Please note, an additional Lockabox Shelf Pack is also available, including two shelves and two airflow inserts to help organise smaller items and increase airflow.
Care Plan Box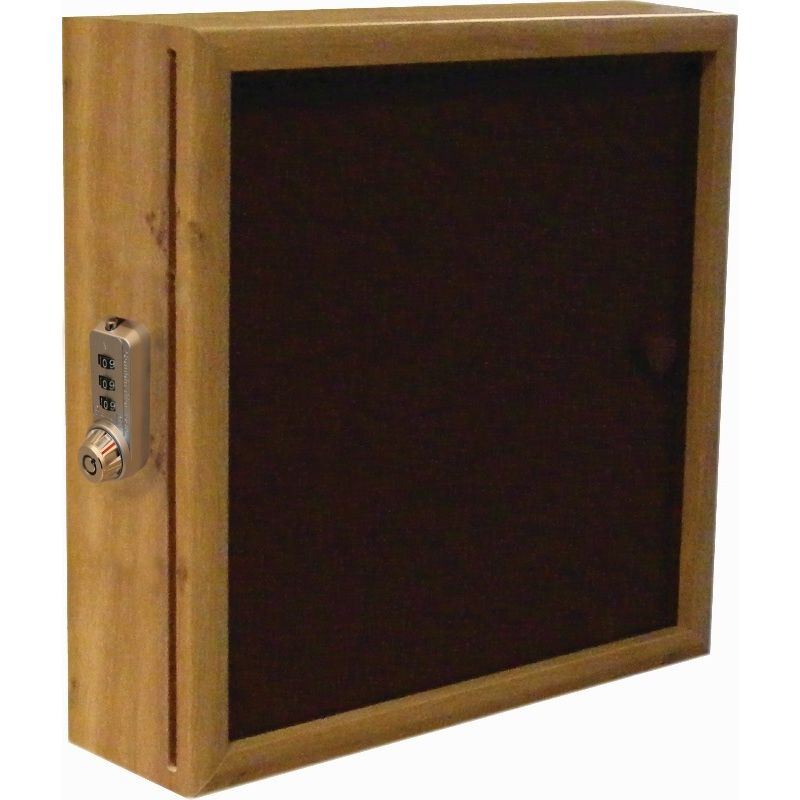 Why we Love It
Wall-mountable for unobtrusive placement
Both a combination and a key lock design available
Discreet design to prevent upset in dementia patients
Ideal size for storing a care plan folder
Robust and secure design
Ideal For...
Designed to store a patient's care plan within their room
Editor's Verdict: In many care homes, patient care plans are kept in a central office rather than in the patient's room. This means that the plans are often updated less frequently, reducing their accuracy in monitoring the patients. The Care Plan Box is easy to access, with either a combination or a key lock design available. The box can be easily wall-mounted for unobtrusive secure storage.
The Q&A: All You Need to Know About Lock Boxes
Where Can I Use a Lock Box?
All care homes store controlled drugs and medications on the premises, and it's essential to monitor them carefully to prevent instances of theft, accidental overdoses or unsupervised patient access. This rule also applies if you are caring for a dementia patient at home, and a lockable box such as those listed above can potentially save lives!
Should I Use a Key Lock or Combination Lock Lock Box?
A key lock allows only the keeper of the key access to the contents of the box, which provides a greater degree of security in some situations. However, keys are liable to being lost, which can either grant the wrong people access or prevent the rightful key-holder from opening the container.
Combination locks removes the need to keep track of a key, instead relying on a short combination code. This can be a suitable option when working with dementia patients, as there is a reduced likelihood they will gain access to the code.
Should I Use an Opaque Or Transparent Lock Box?
A transparent lock box allows for fast and easy identification of the contents, ideal for use in care homes where there may be many similar boxes containing different medications. Opaque lock boxes maintain privacy, and as such are better suited for care plans, other sensitive documents, or personal possessions. Care home residents will appreciate a secure storage for valuable items, contributing to both their peace of mind and a sense of control.
Get Your Lock Box Now!
If you've decided that you want to purchase a lock box, then we have plenty available. Take a look at our Medication Management category for our full range.
If you have any thoughts or questions about Lock Boxes please leave a question in the comments below.