Top 5 Medication Alarms 2023
23 January 2023 | Admin
A recent study concluded that over 10% of hospitalisations in the USA were a result of non-adherence to medical prescriptions. It's easy to forget to take your meds, no matter if you suffer from dementia or Alzheimer's or if it's just simple forgetfulness. All the alarms on our list of the top medicine alarms will fit discreetly into your life, prompting you to take your meds at the correct time as well as supplying a host of other services you didn't even know you needed!
Looking For Something In Particular?
If you're looking for something in particular please see this list to jump ahead:
Our Top Five Medication Alarms
Pivotell Vibratime Vibrating Reminder Watch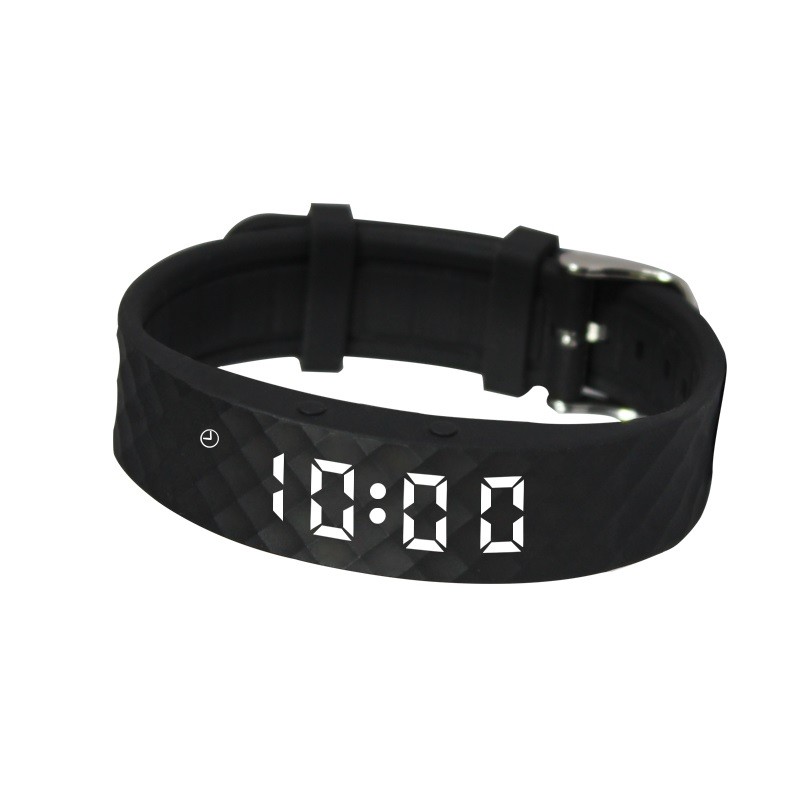 Why We Love It...
Discrete vibrations or LED light alerts for the hard of hearing
Holds up to eight different alarms at once
Two simple buttons for programming
Six days of battery life before recharging
Ideal For...
The hard of hearing, or anyone who needs to take medication at night without waking their family
Editor's Verdict: The Pivotell Vibratime Vibrating Reminder Watch appears like any regular wrist watch, except it vibrates and flashes up to 8 pre-set times per day to discreetly remind you to take your medication! This low-effort reminder fits securely to your wrist for an unobtrusive nudge in the right direction.
Tabtime Medelert Pill Dispenser and Reminder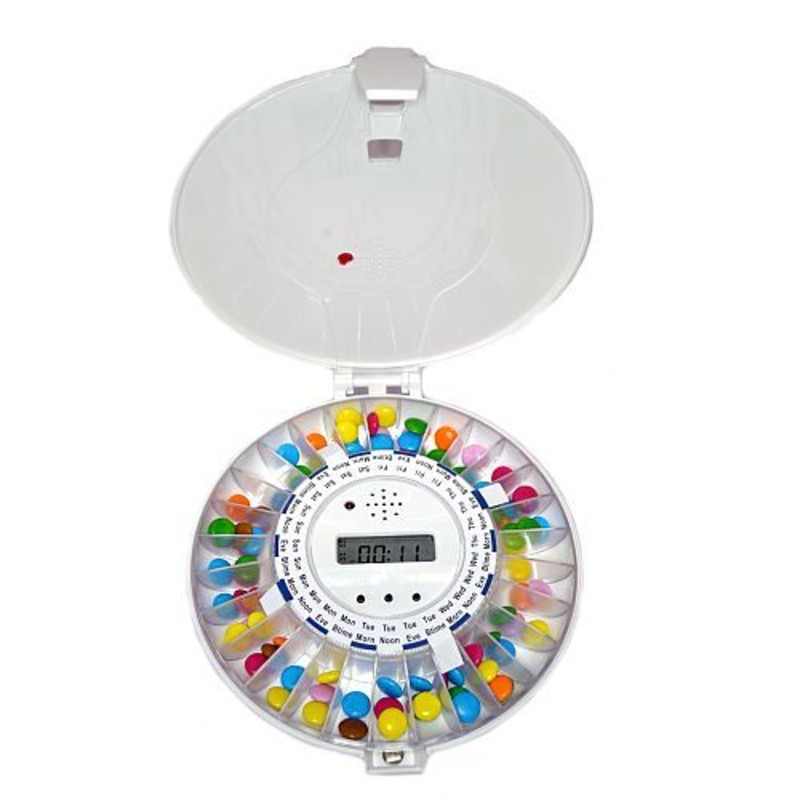 Why we Love It
Automatically dispenses the correct dosage of medication
Audio and visual alarms to ensure it doesn't go unnoticed
Dispenses pills up to four times a day
Holds a full week's medication
Battery operated for portability
Ideal For...
Ensuring dementia patients take their allotted medication and avoiding potentially dangerous double doses
Editor's Verdict: Many dementia sufferers require medication, however you might not feel comfortable leaving them with access to the entire store. The Tabtime Medelert Pill Dispenser and Reminder can be programmed to dispense the correct amount of medication at set times, preventing any mistakes.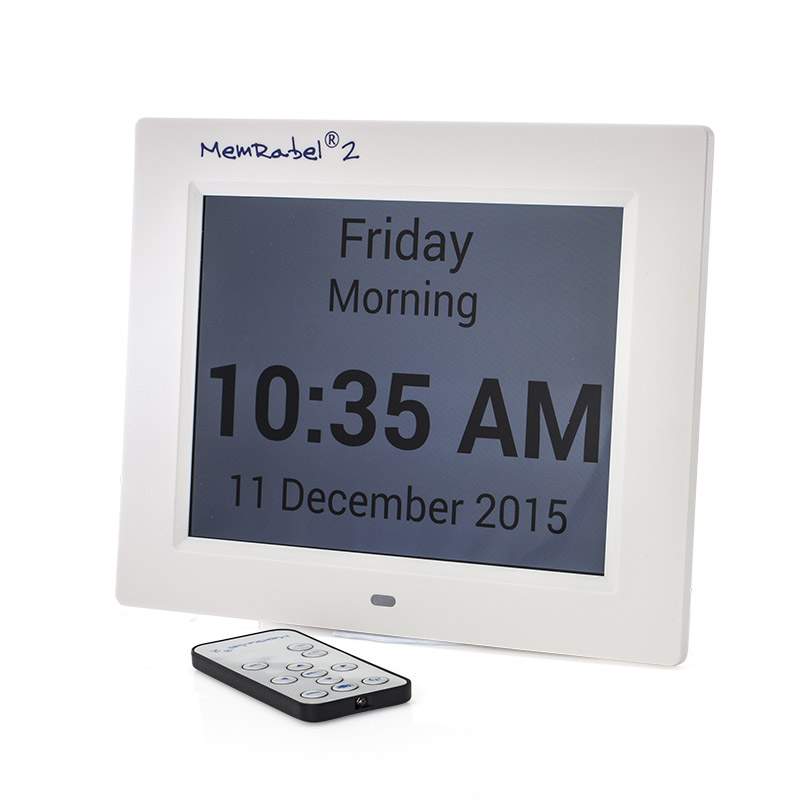 Why We Love It....
All-round memory tablet for those suffering from dementia
Can be programmed to play visual or audio messages
Make your own audio recordings for a personal touch
Large-screen display is easy to read and understand
Ideal For...
A comprehensive dementia aid with audio and visual medication reminders
Editor's Verdict: Even if your primary aim is just to ensure your loved one takes their medication correctly, here at Care Alarms we know how much a more comprehensive approach can benefit dementia patients. The MemRabel 2 Audio/Visual Dementia Care Alarm can display personalised audio, photographic and video messages, psychologically grounding your loved one in the present.
Tabtime 4 Daily Pill Reminder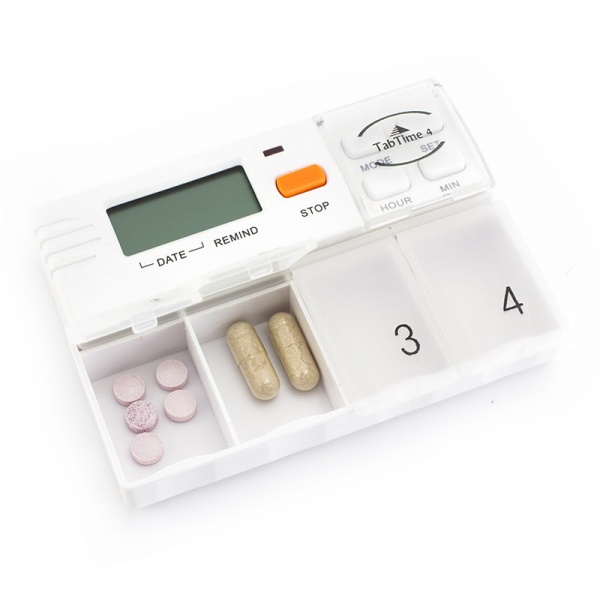 Why We Love It...
Sufficient space for nearly 100 pills per day
Compact size for portability
Both LED visual and audio alarms
Four compartments for different times of the day
Ideal for...
Keeping both your reminder and your pills in the same convenient place!
Editor's Verdict: There's no way you'll forget to take your pills with the Tabtime 4 Daily Pill Reminder, as the alarm comes from your pill storage container itself! The box is small enough to take with you if you go out but large enough to hold 24 pills in each of the four compartments!
Your Minder Talking Medication Alarm Clock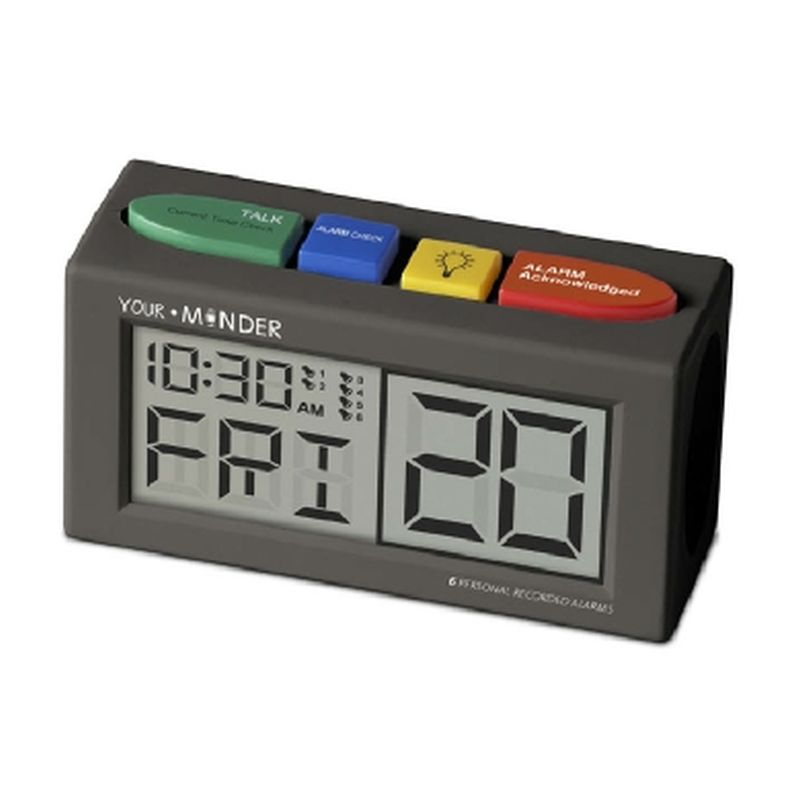 Why We love It...
Alarm clock which doubles as a medicine reminder
Record six personal alarms of ten seconds each
Requires manual switch off to make certain it never goes unnoticed
Simple operating system and clear display
Ideal For...
Personalised reminders and a clear display
Editor's Verdict: It's always nice to hear a friendly voice! Many people find that the personal recorded messages offered by the Your Minder Talking Medication Alarm Clock are both more effective and less jarring than regular alarm sounds! This simple alarm clock is super easy to operate and displays the date time in large, clear numerals.
Will a Medication Alarm be Too Overbearing?
Not everyone wants to admit they need help remembering to their medication, but these alarms have been designed to fit seamlessly and discreetly into your everyday life. In fact, simple memory systems can help solidify a sense of independence and control.
Why Not Just Use My Phone Alarm?
Phone alarms are often used as medicine reminders, however they're not always the best option. Phone alarms or messages can be easily overlooked with snooze buttons or a full inbox, and you'll miss out on all the other amazing features offered by a purpose-designed product, such as the timed pill dispensing offered by the Tabtime Medelert Pill Dispenser and Reminder.
Get the Most Out of Your Medication Alarms
Hopefully this Top 5 Guide has given you a good idea of the options available when looking for medicine alarms. We recommend looking at our Medication Reminders category for more information.
If you have any thoughts or questions about Medication Alarms please leave a question in the comments below.