Similar & Recommended Products...
Alerting you when a door or window is opened by pager, the Door and Window Contact Alarm with MPPL Pager Kit can monitor up to 8 doors and windows at the same time.
Available now
£84.99
(£70.83 ex vat)
Full Details

---
An additional transmitter for MPPL chair and bed mats to help eliminate wandering. Connects your mat with an MPPL pager to ensure you are aware of wandering.
Available now
£47.99
(£39.99 ex vat)
Full Details

---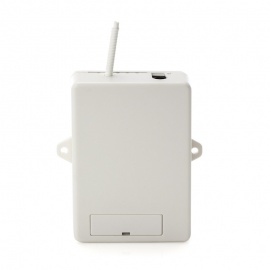 Boosting the signal from the door contact to the pager, the Signal Repeater for the MPPL Alarms is great for larger houses and thicker walls.
Available now
£134.99
(£112.49 ex vat)
Full Details