Similar & Recommended Products...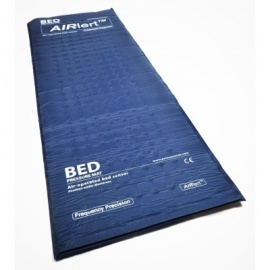 Detecting when someone leaves a bed, the Frequency Precision Airlert Bed Pressure Mat - Pager Linked can be used with any mattress.
Available now
£385.99
(£321.66 ex vat)
Full Details

---
A messaging pager for carers, the Frequency Precision Text Pager alerts you when a Frequency Precision sensor is triggered and is able to utilise custom messages for each sensor.
Available now
£121.99
(£101.66 ex vat)
Full Details

---
A wireless call button suitable for a panic alarm, the Frequency Precision Wireless Call Button - Pager Linked includes wrist strap cases and neck cords.
Available now
£96.99
(£80.83 ex vat)
Full Details